Company culture
Culture is shapeless but defines a company as we know it. There is no better analogy than dark matter to the universe. It naturally evolves on a mission.  A mission that everyone in the company are fully aware and knows the leaders are committed to. It's hard to define a culture w/o talking about mission. It's usually a bi-product of a company mission. Please allow me to use Buddy as...
1 tag
Leader qualities
Over the Chinese new year holiday we had a family reunion dinner. On the table many ideas were exchanged pertaining to the recent presidential election in Taiwan. One of the most heated debate topic is whether one of the candidate exhibited fear of losing the election in front followers, or his campaign co-workers, when the public poll indicated so. Quite often we see people in the leader...
"Be critical not cynical"
2 tags
Ridiculously transparent
We face the question of information transparency constantly in most occasions. This can happen in work, in personal life and sometimes we criticize others for making the wrong decision about revealing certain information the wrong group of people. The dilemma  and struggle of what to tell to what people is only obvious to who have faced it before. For a owner of a startup company this is...
2 tags
How does a great leader communicate
I've been meaning to write an article about different communication styles one would normally experience in a workplace, and how they can have profoundly different effects on the final outcome. Human being is extremely complicated so predicting the emotional response is almost impossible. Nonetheless there are still some very useful techniques: Focus on the value If someone did...
2 tags
When you have an idea
People who are interested in making a startup company are usually smart people. They tend to have ideas all the time, good ideas that solve some problems in the current market. The next step is typically try to attract people with the similar interest and vision to build a team toward the common goal. It all sounds reasonable but the funny thing is most of the time people are not willing to...
2 tags
Basic Java Coding Style
Having a consistent coding style across the team make code more readable and improve productivity. Every company has different standards that suit it the best. Here are some of the experiences from my previous development career. Hopefully you will find them useful. Layout All documents  or source code should not exceed 80 characters in a line to make sure the display won't  break on any...
1 tag
"Too often when we see successful figures talking about their philosophies on a..."
1 tag
"In a job interview: Emphasize on the needs of the company and how you can help..."
2 tags
What is the most important thing for a business...
(I got some of the inspirations from reading Business Model Generation:  A Handbook for Visionaries, Game Changers, and Challengers) I've seen quite a few teams made the mistake by focusing too much on the extrinsic environment rather than intrinsic business core value. This means when we have a good idea we typically search on the Internet to see if someone has already done it, and try...
2 tags
Make it easy for customers
Last night I saw a movie (Everything Must Go) starring Will Ferrell. Spoiler Alert In the story Nick (starred by Will Ferrell) was fired from his job, kicked out by his wife on the same day. Because the law prohibits people from living on their front lawn so he had to sell his stuff that were thrown out by his furious wife. As the story developed he found a kid to help him with the sale....
3 tags
Don't run with a limp leg
Today I want to talk about a good practice that every entrepreneur should embrace full heartily because it may save countless of businesses from failure. A lot of times we are too eager to solve the problems we setup the company for so we can't spend any moments waiting. We are driven by a burning passion  also a firm believe that the market is drooling for our product to release....
2 tags
Be Respectful, Be Punctual
We will all one day become an important person and have lots of meetings all over our schedule. They can be meetings with investors, strategic partners or co-workers. Regardless what's the purpose of a meeting as a serious professional we should aim to be punctual. And I have a secret to share. Leave early to have some buffer. You can slow down if the situation doesn't require it....
1 tag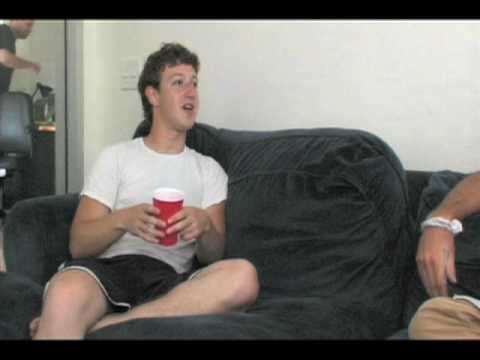 1 tag
Strategy and tactic
Few days ago an article sparked a small debate inside my friends. The article told a story of a startup company specialized in customized chocolate received a huge order that's way beyond their producing capacity. The buyer is a large European luxury retailer and intend to give the chocolate away in their high-end stores in major U.S cities. This opportunity represents both revenue and...
2 tags
Startup Weekend Taipei
Couple of days ago Startup Weekend held an event in Taipei. There were around 150 attendees and 20ish judges and speakers. The event lasted 54 hours and each elected team are expected to come up a 5 mins presentation as a deliverable to attract VC interests. I will skip the rules procedures and jump to my suggestions: Inspire the team - Most of the team members never seen each other before. How...
2 tags
Do you have what it takes to build a startup?
Many might think this is too hard because not a whole lot of people are doing this. While the rest might think it's easy because they see all sorts of technology offerings in the market and it doesn't seem not too hard to build them. My take on this it really depends but the first thing is to get your mindset in the right position. I suggest: Be active and reach out. You might be a...
3 tags
Naming your startup →
Although this article has many suggestions for naming a startup but one is not forced to follow all of them, chose whatever works for your business is more important.